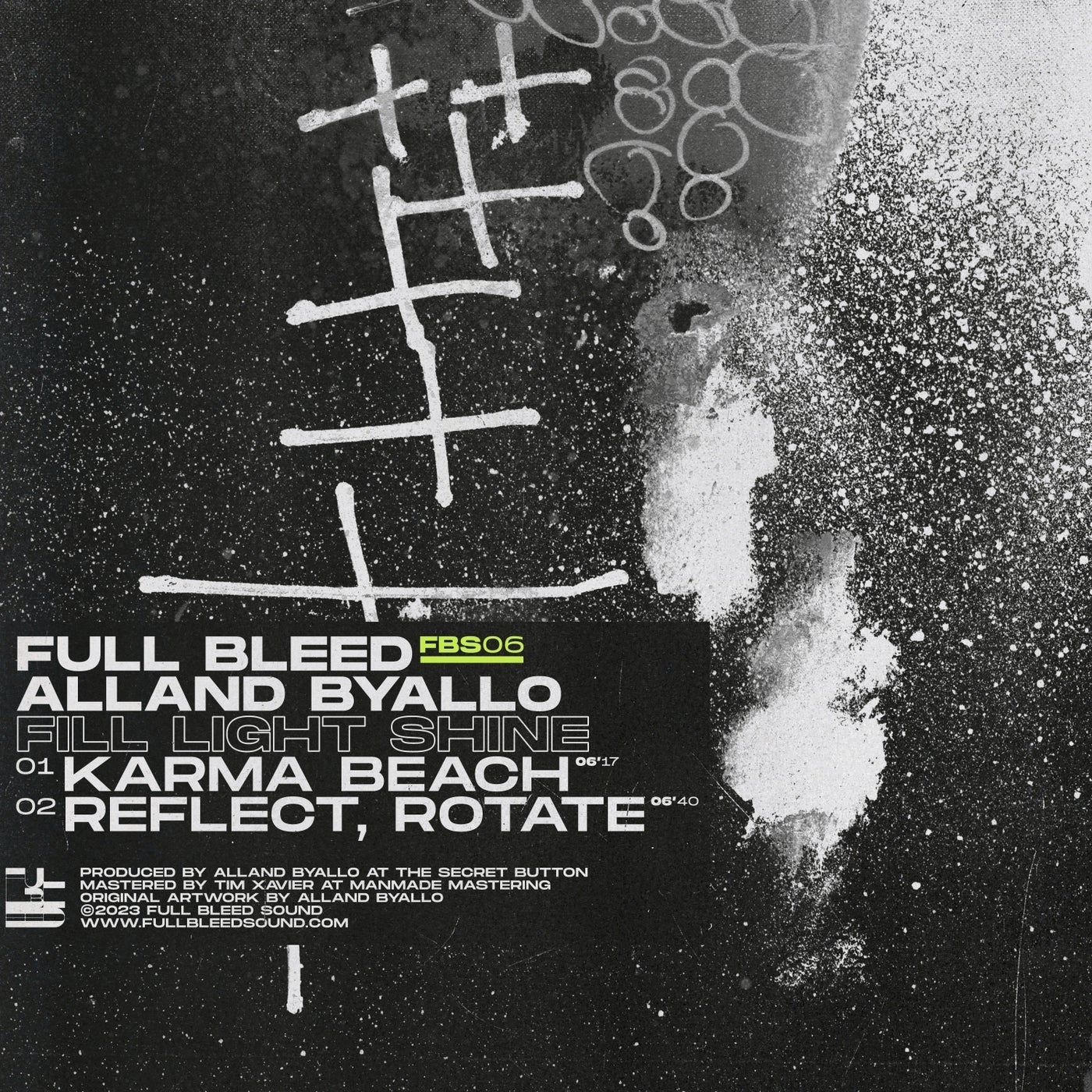 Hype
Release Date

2023-03-10

Label

Full Bleed

Catalog

FBS06
Full Bleed presents two new meticulously crafted broken beat, jazzy house tunes from veteran producer Alland Byallo. Born and raised in LA, musically seasoned in San Francisco, and now residing in Berlin, Byallo's DJ career took him all over the world, and through a steady education of electronic music genres.

"Fill Light Shine" showcases two of the finest and most sophisticated tracks in Byallo's decades-strong discography. Drawing inspiration from all his influences throughout the years, he pays a deeper tribute to the genre that ignited his passion for music: Jazz. The EP features lush chords, melodic Rhodes licks, and an abundance of Moog sounds, taking the listener on a soulful and energetic journey. The tracks, "Karma Beach" and "Reflect, Rotate", are highly personal, with the former being inspired by a secluded strip of coastline in Zadar where Byallo found peace and the latter being a tribute to overcoming his own challenges of repeating self-defeating patterns.

Bump it on the sound system, on the airwaves, in the club, in your headphones, this transcendent EP is a peak in Alland Byallo's artistic career and an epic document of his musical journey.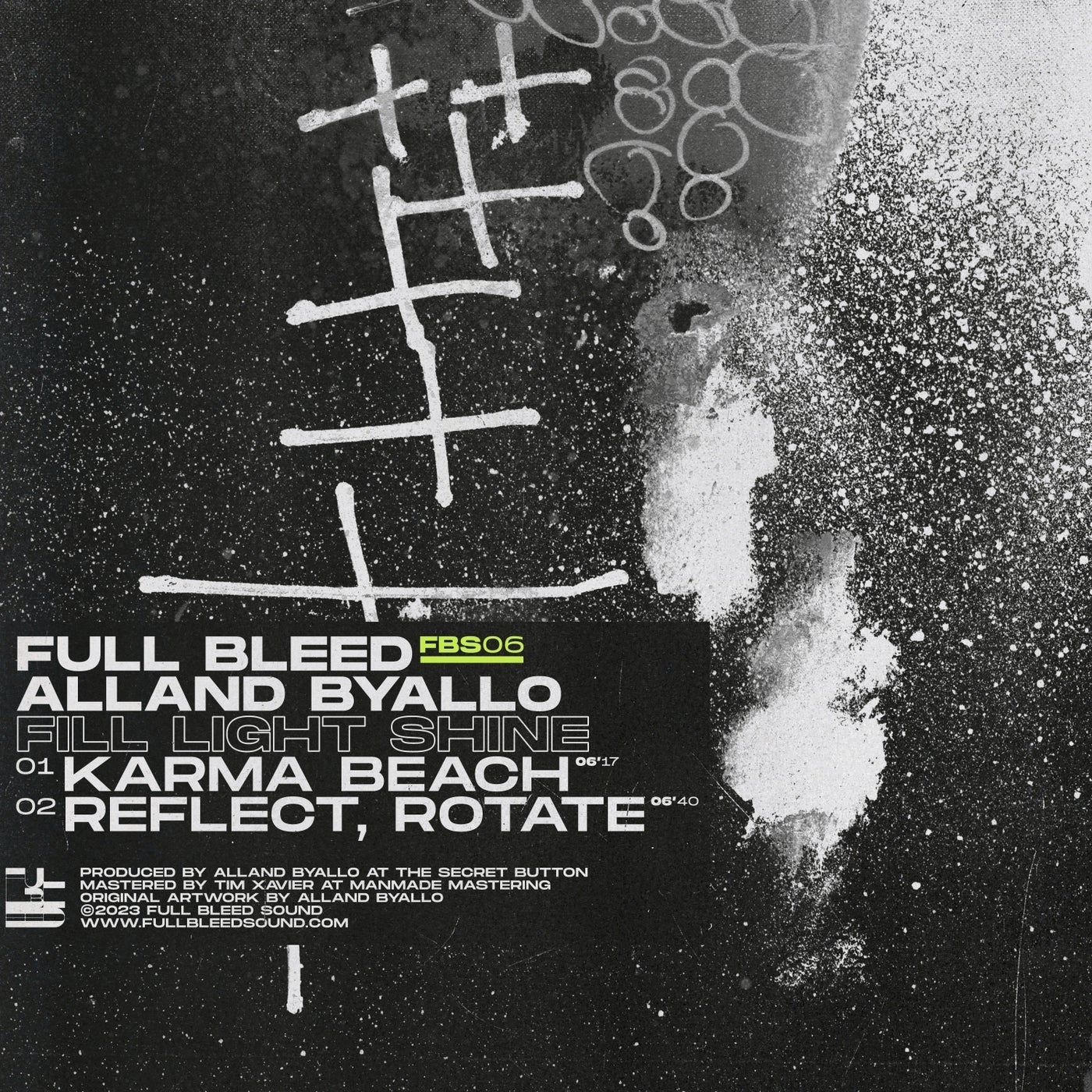 Hype
Release
Fill Light Shine
Release Date

2023-03-10

Label

Full Bleed

Catalog

FBS06